TP1010
The TP 1010 Front Tap Shoe is designed for use with the Reliable RLS-50 cross connect terminal.
*Please note: due to the obsolescence of Cinch Jones connectors, all our Front Tap Shoes are now manufactured with male bail lock AMP connectors.
See details/descriptions at http://www.customassemblyinc.com/testequipment/
Repairing or Replacing pins on the TP1010
Remove the two screws (8-32 x 1 ½ " panheads) connecting the stay plate and stay block to the top .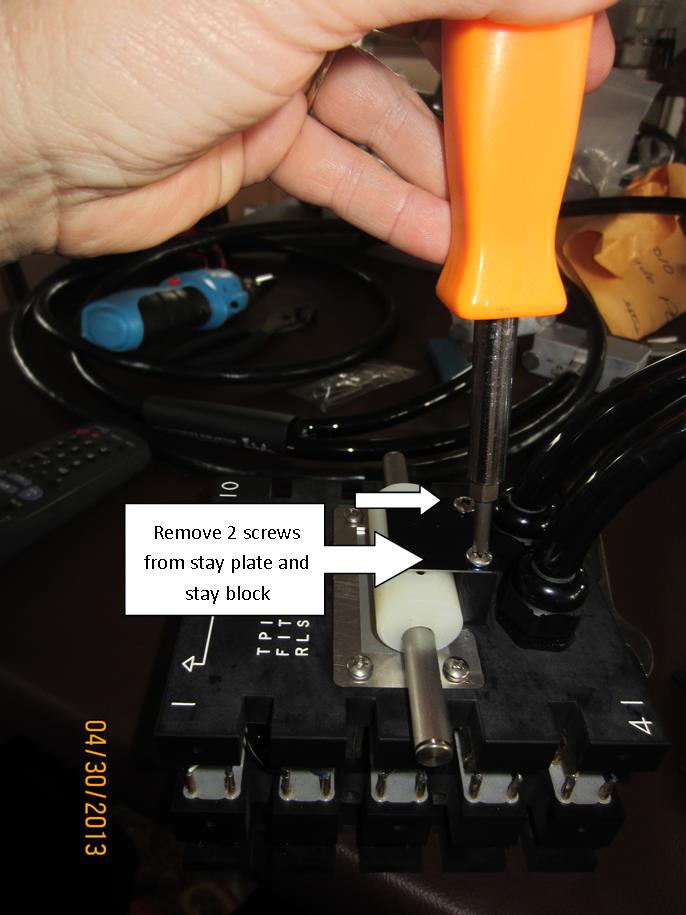 Pull E-style 3/8  Retaining Rings from Latch post using a pliers and remove latching mechanism.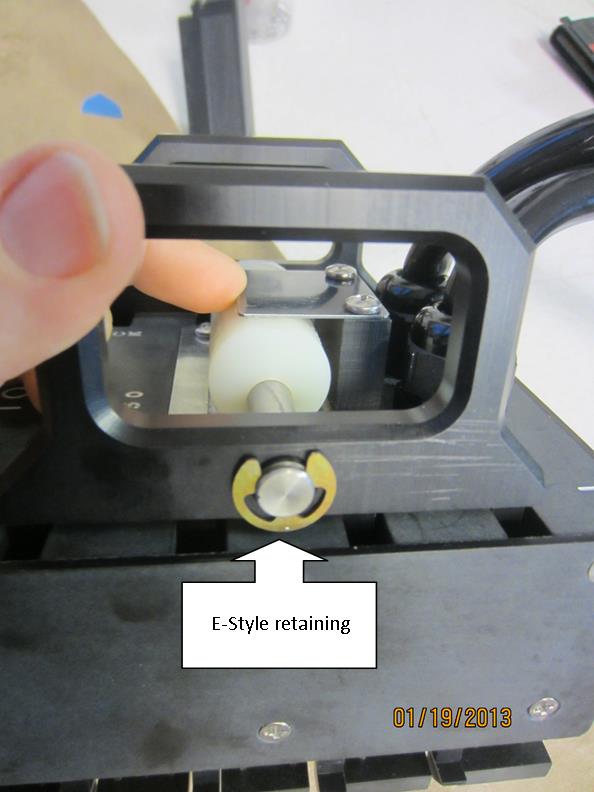 Remove 4 screws (8-32 x 7/8 panheads) from top metal plates – Note: these are screwed into hex standoffs within the interior of the part: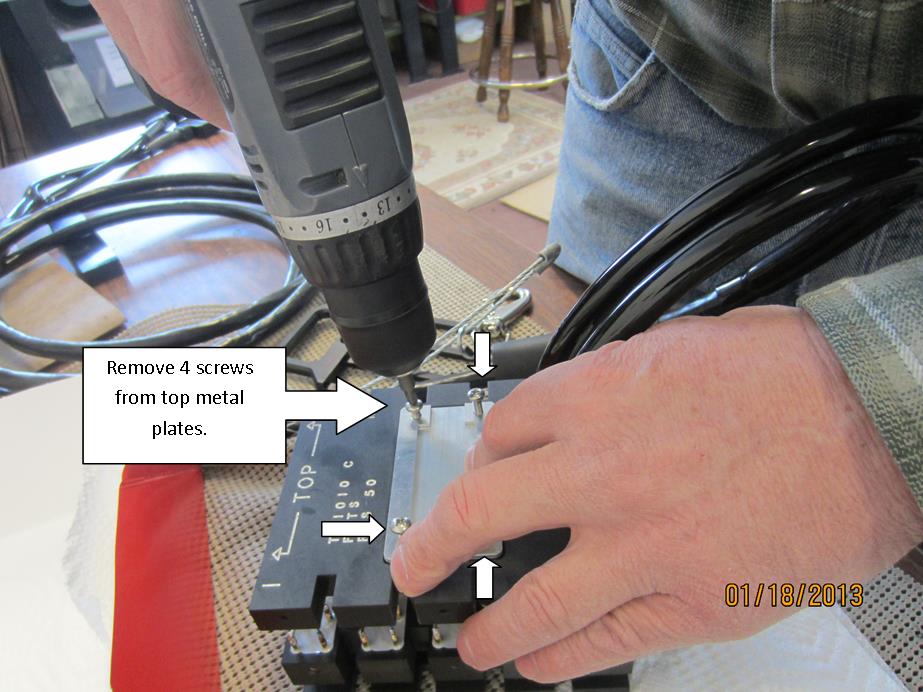 Remove all flathead screws (6-32 x 3/8") from all side plates: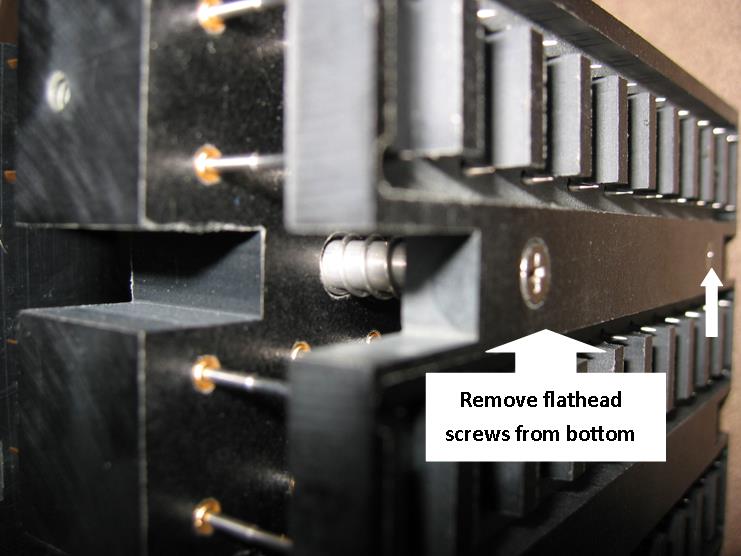 Pull out rake-like latches, being mindful of the latch springs (4 total-2 per side):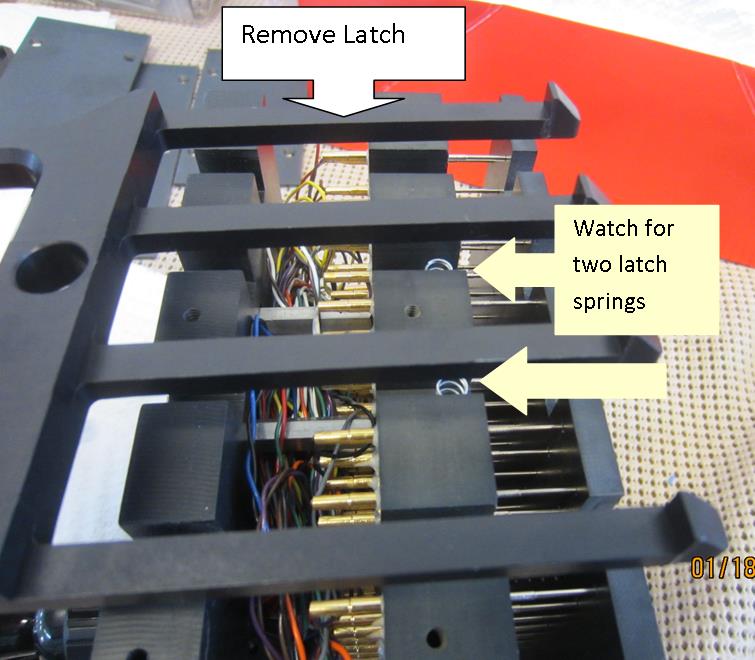 Remove four flathead screws (4-40 x 7/16") from base plate (using 2 screwdrivers works best). Be mindful of the springs on the stand offs which the screws are attached to: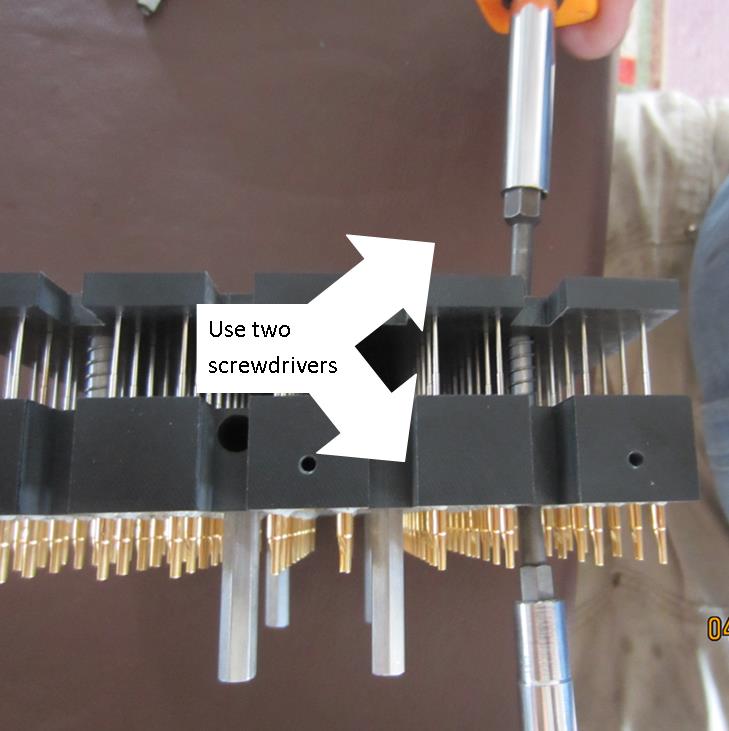 Remove base plate and guide plate (may want to take off springs and set aside) then you will have access to remove/replace pins.
REMOVING or REPLACING PINS:
If pin is broken and still above the plate, grab with a pliers and pull out.
If pin is broken off flush with the plate, use a small drill bit  #43 (.089) put slight amount of lateral pressure on the drill bit and pull out the broken pin. You can also use a very small e-z out.
Replace new pins (CAI Part # 93-B-024-R1, sharp spearhead pins) by lining up in hole and pushing down until it snaps into place.
See pin repair/replacement video at http://www.customassemblyinc.com/news/repair-service/5
WHEN FINISHED FIXING PINS: Replace all pieces of Front Tap Shoe in reverse order. NOTE: Make sure all wires are clear of standoffs before you tighten screws. If wires are caught, they could be cut.
---
The TP 1010 consists of the following components:
Field replaceable probes.
Machined plastic pin housings.
A 15 foot, 50 pair 28 AWG gauge stranded (7/38) tinned wire cable; soldered terminations.
Customized latch mechanisms to assure proper connection and contact (see Installation Tab).
Two 25 pair Female Cinch Jones connectors or Amps depending on customer's needs.
While holding handles outward (so that latches pull in), align probes with block slots.
Pull down locking lever so that the latches pull the Front Tap Shoe down and the probes lock into place.
IMPORTANT: When removing Front Tap Shoe, pull up the locking lever, then pull out the handles to release the latches.