TP1011
TP1011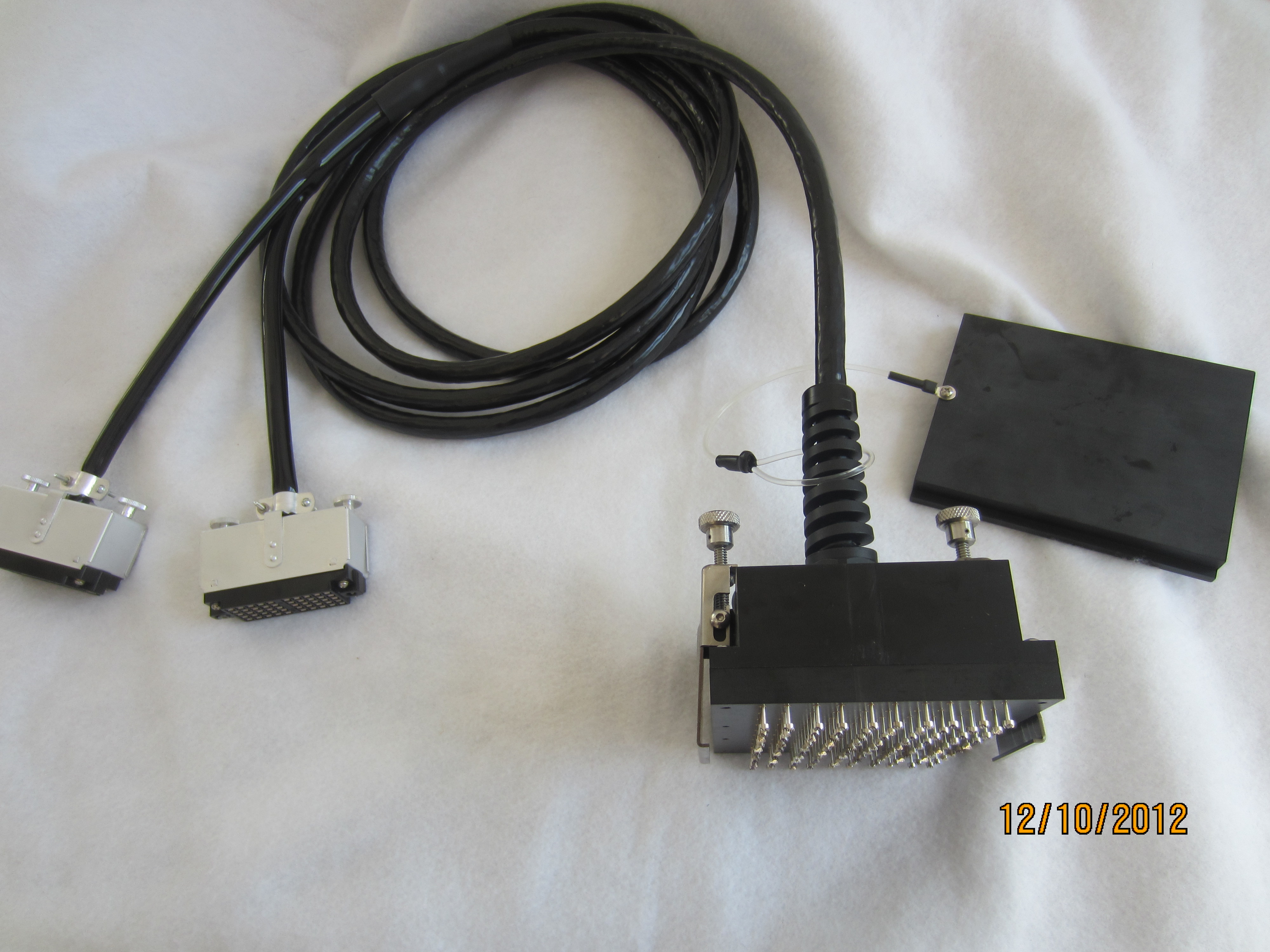 TP1011 Probes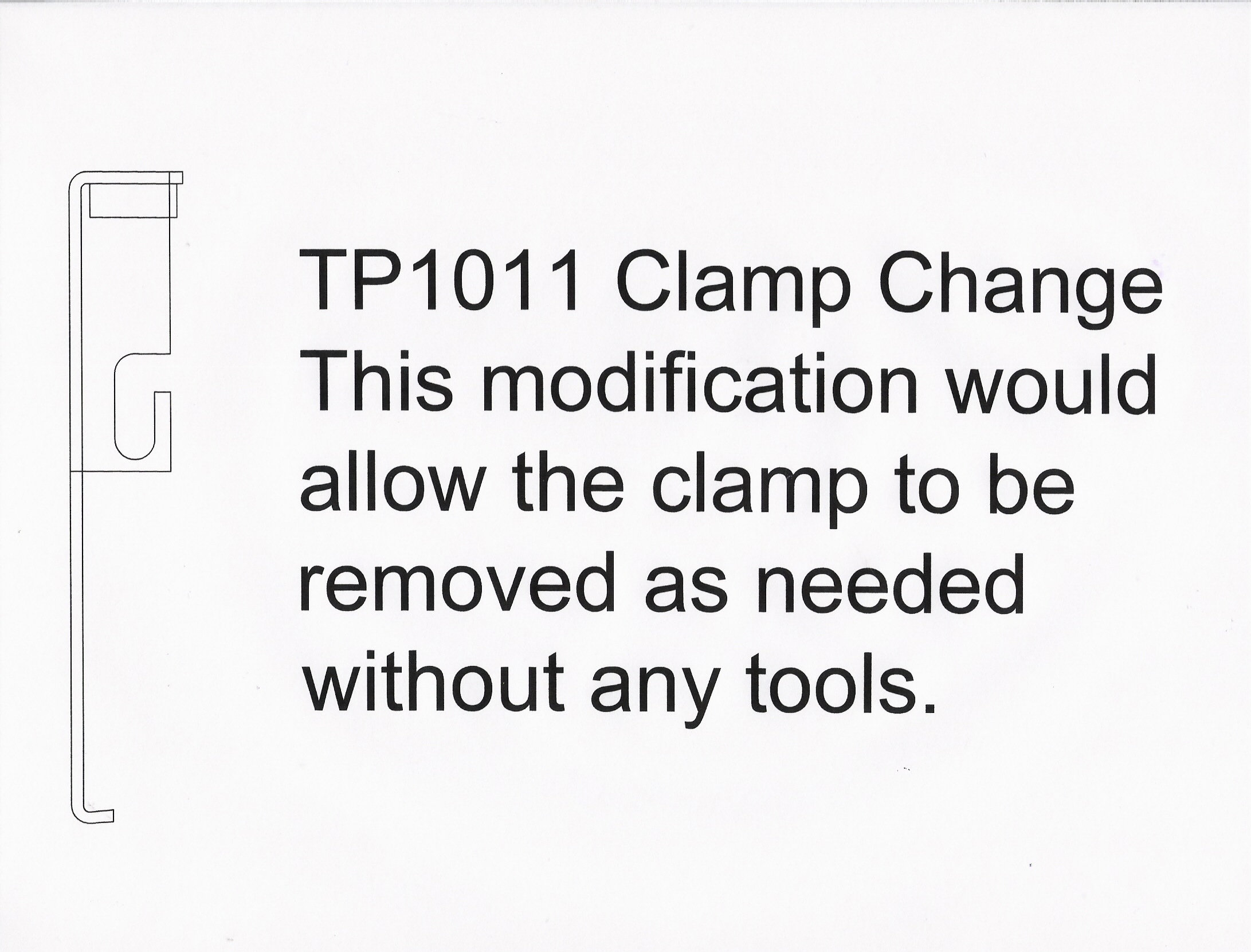 TP1011 Connected to CQF50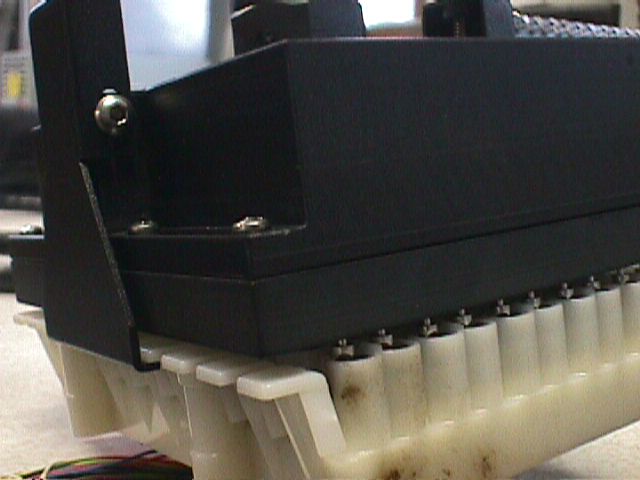 Reliable CQF50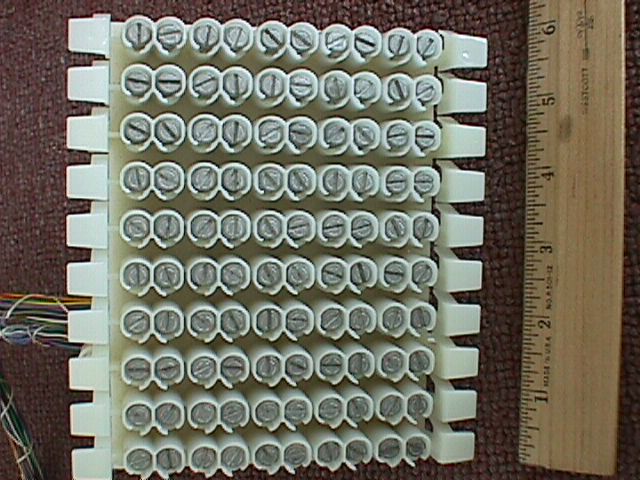 CQF50 Cabinet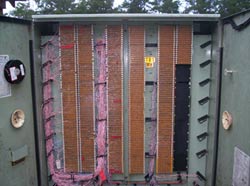 SP1011-2 Single Pair Test Clip for the CQF50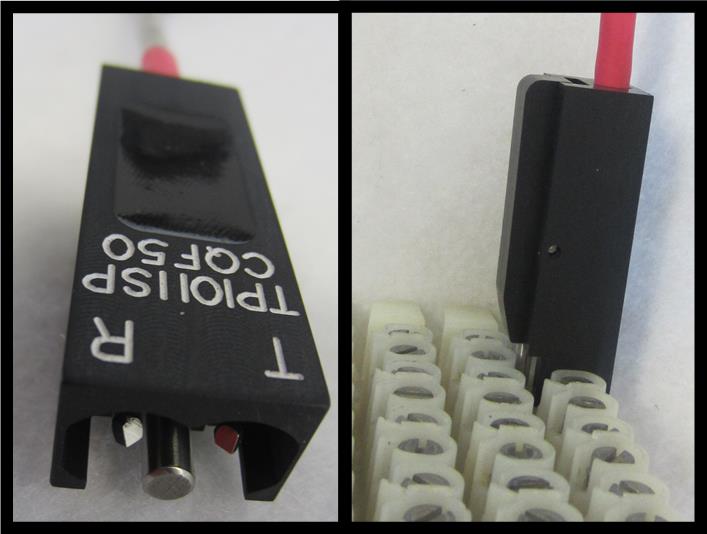 The TP 1011 Front Tap Shoe is designed for use with the Reliable CQF50 cross connect binding post terminal. Also called the Mini BT 50.
*NOTE: Cinch Jones are no longer available. If your testing equipment ( http://www.customassemblyinc.com/testequipment/ ) has Cinch Jones connectors, you will need an adapter.  See adapter details/descriptions at http://www.customassemblyinc.com/products/adapter-cinch-jones-alert   
---
The TP 1011 consists of the following components:
100 Field replaceable test probes.
A 50 pair, machined plastic pin housing.
A 15 foot, 50 pair 28 AWG gauge stranded (7/38) tinned wire cable; soldered terminations.
Latch mechanisms to assure proper connection and contact.
Two 25 pair Female Cinch Jones connectors or Amp connectors depending on customer's needs.