TP1021
TP1021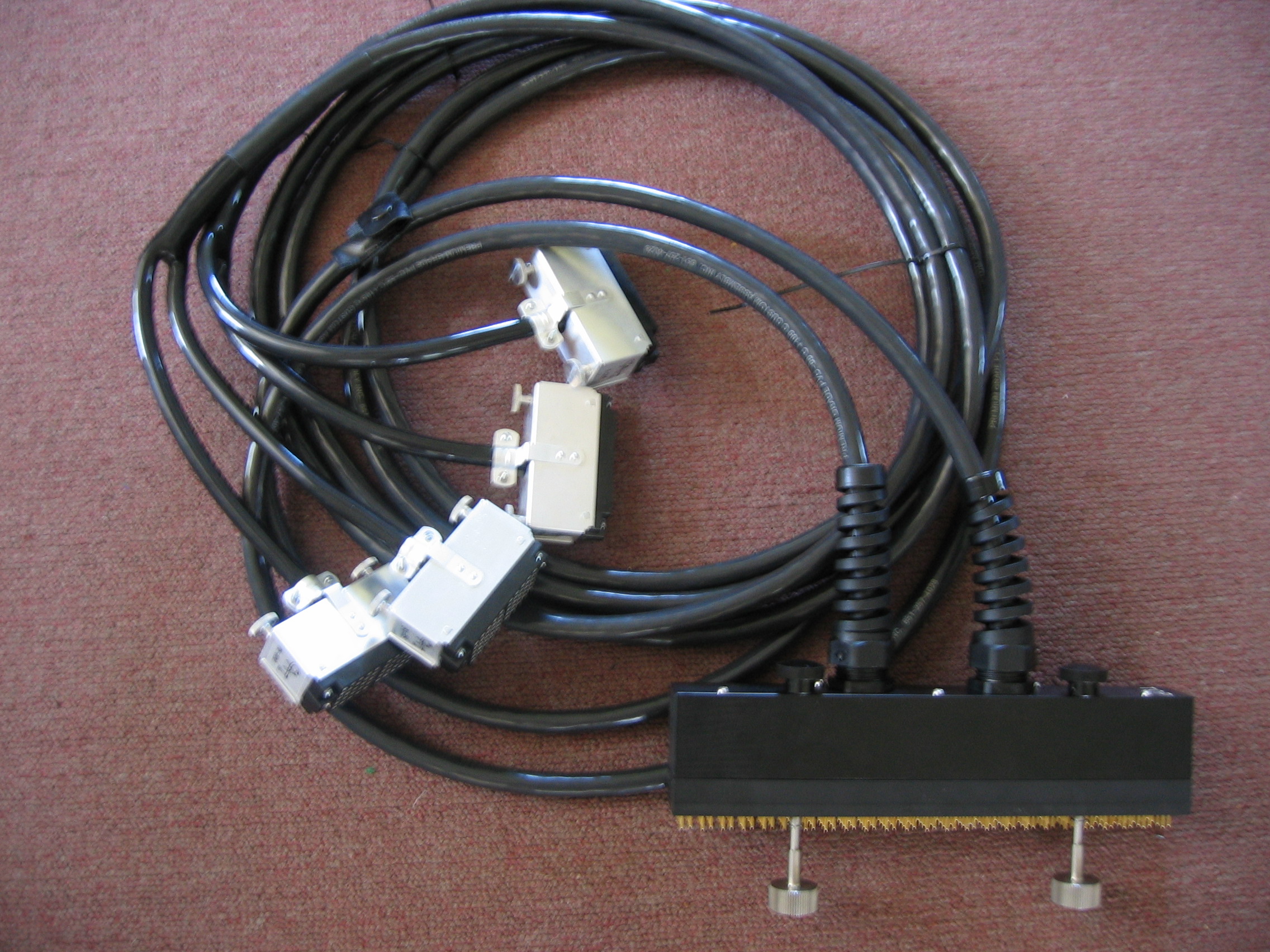 TP1021 Probes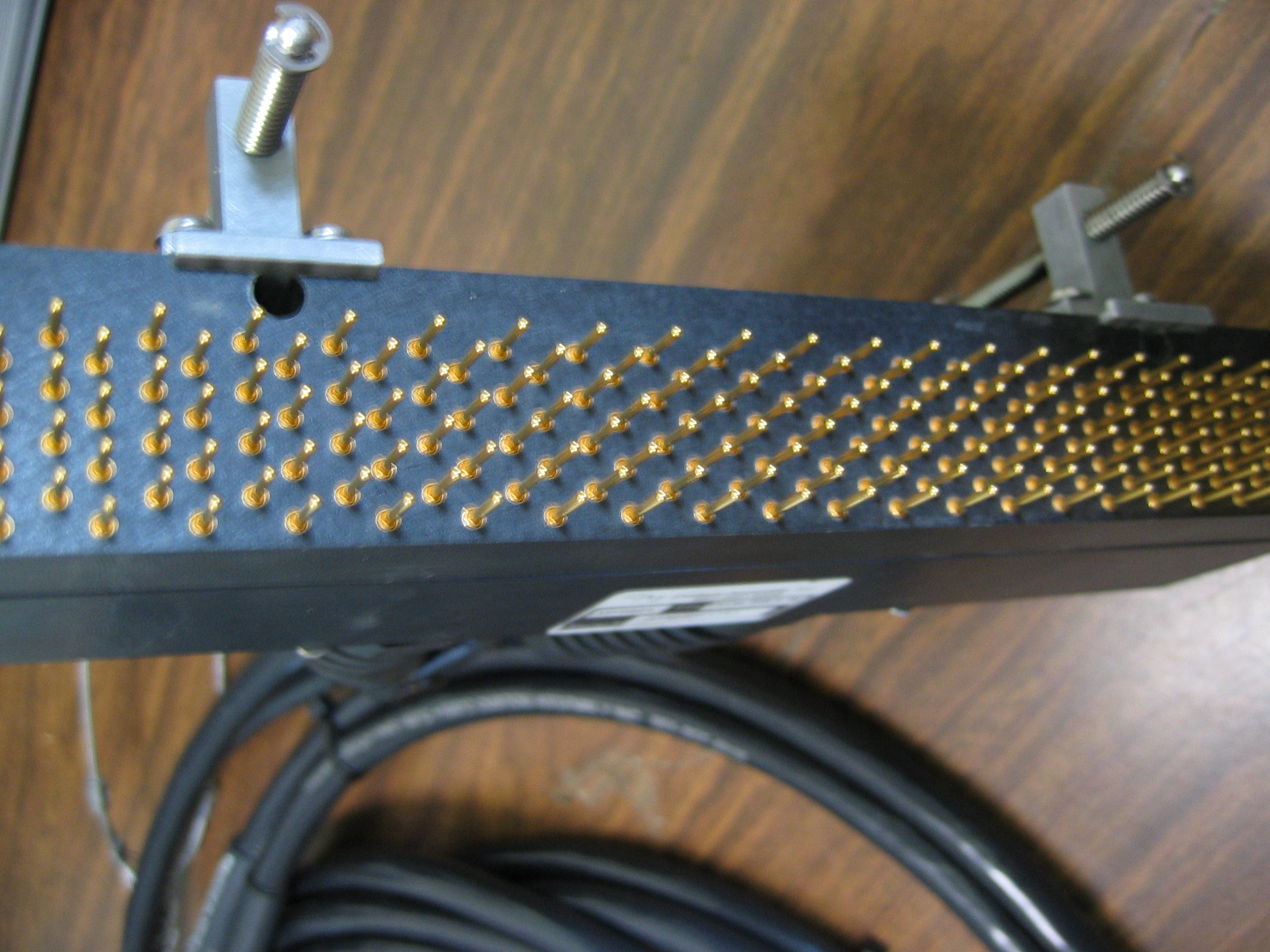 TP1021 on Block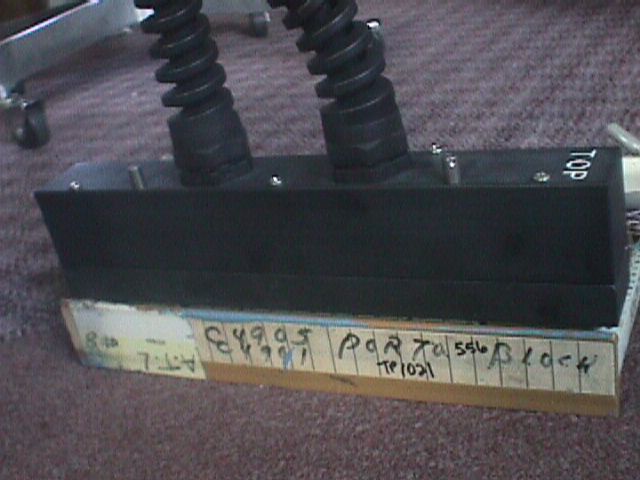 Porta 556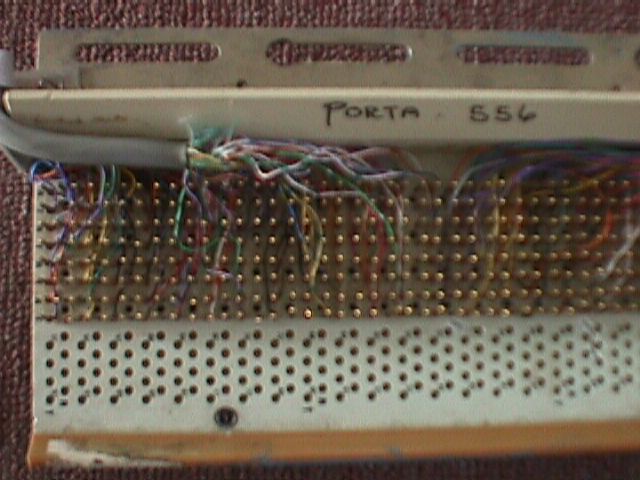 The TP1021 Front Tap Shoe is designed for use with Porta 556 type Central Office Main Frame Connector Blocks.
When ordering please state wiring specifications:
Left to Right = TP1021L-R
Front to Back = TP1021F-B.
Wired pair 1 top right with screws on right side=TP1021JD
Also, please state 8-32 or 10-24 threaded block.
*Please note: due to the obsolescence of Cinch Jones connectors, all our Front Tap Shoes are now manufactured with male bail lock AMP connectors.
See details/descriptions at http://www.customassemblyinc.com/testequipment/
---
The TP 1021 consists of the following components:
Injection molded plastic contact pin housing (black)
200 plated, field replaceable, Tip-Ring contact pins
200 contact pin springs made of .010 MW, S&B
Equipped with two screw-down latching devices for precision fit
A 15 foot, 100 pair, 28 AWG stranded (7/38) tinned wire cable; soldered terminations
Cable strain relief complete with snap hook for secure positioning
Four 25 pair Female Cinch Jones or AMP Connectors
Latching mechanism (mounting screws) to assure proper connection and contact.