TP1047
TP1047-100-A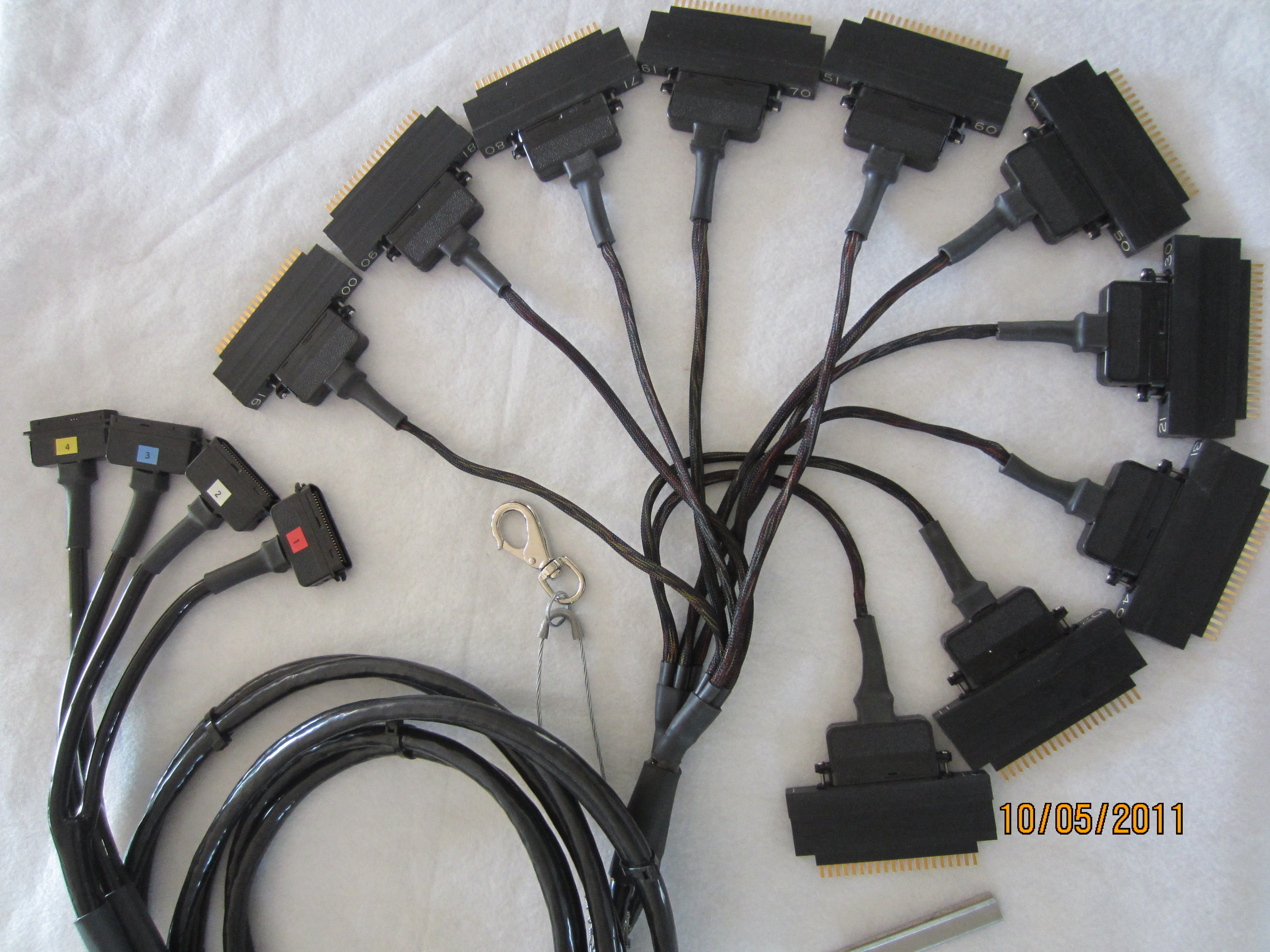 TP1047 head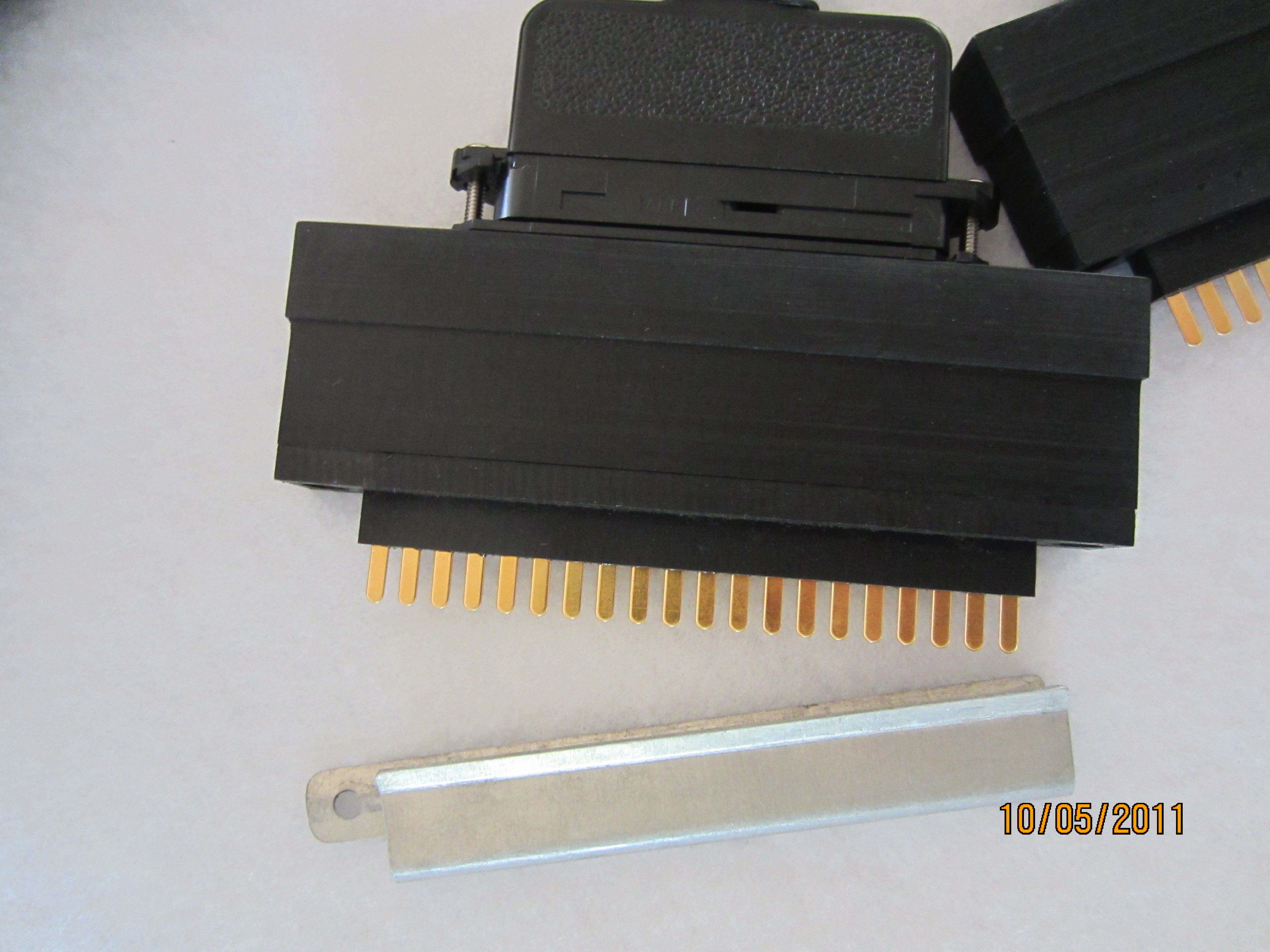 SP1047-2 Single Pair Tester for the Krone LSA+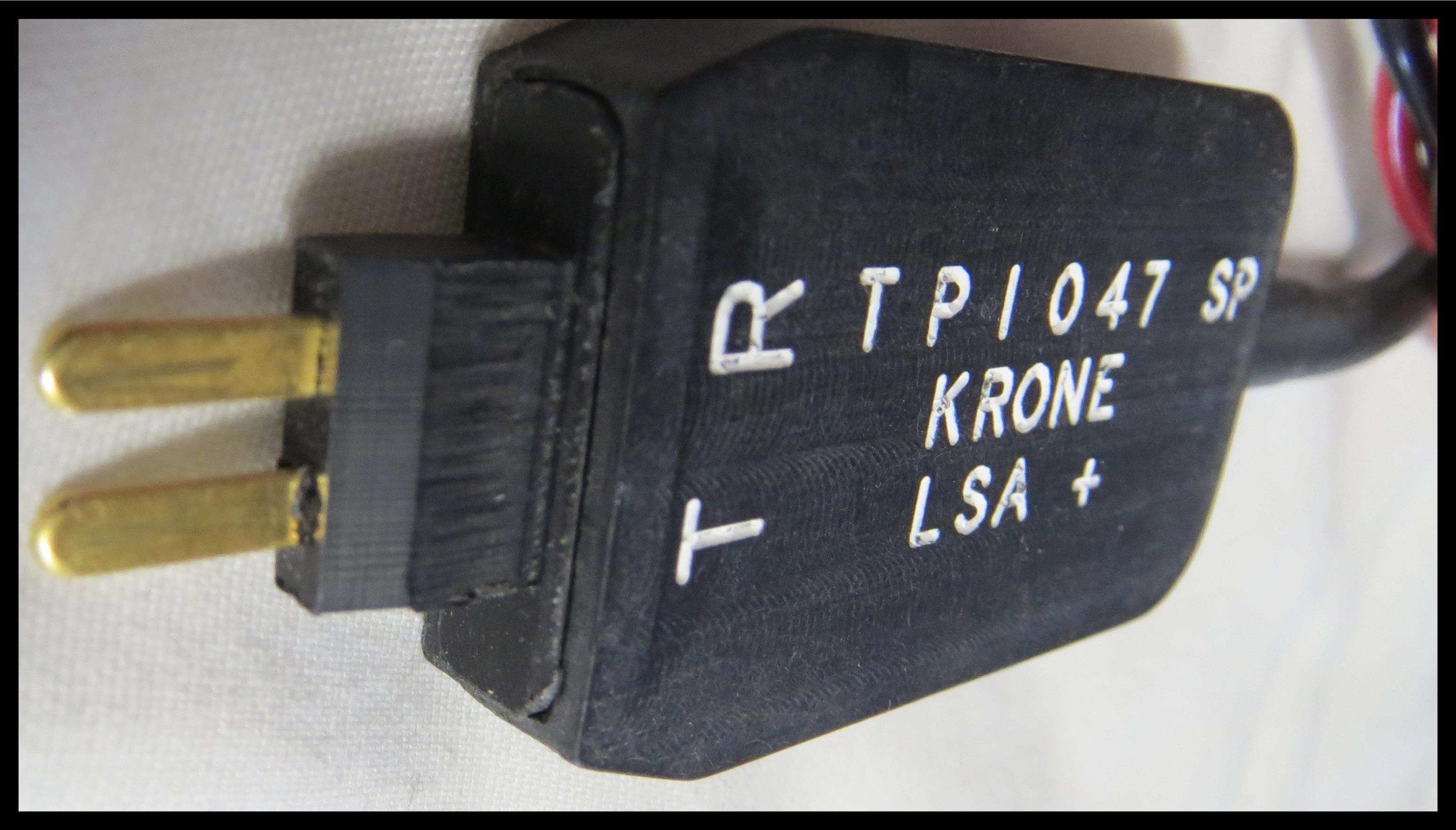 Krone comparisons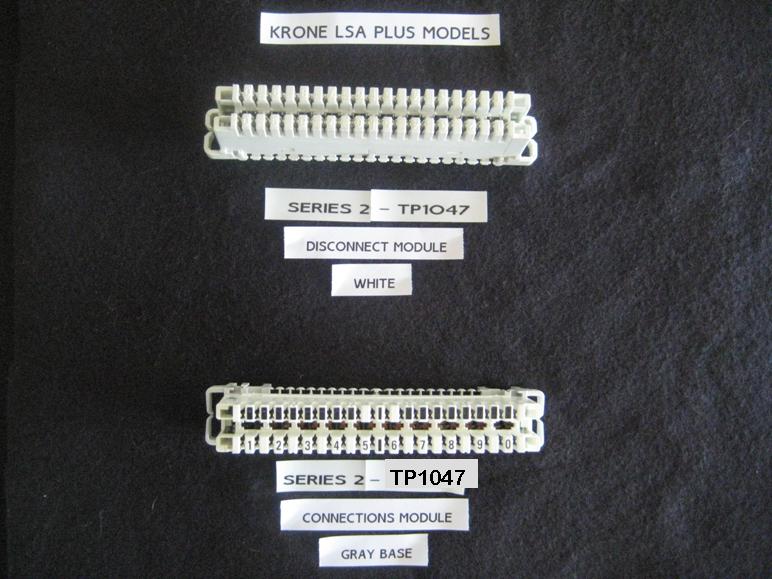 Bargoa M10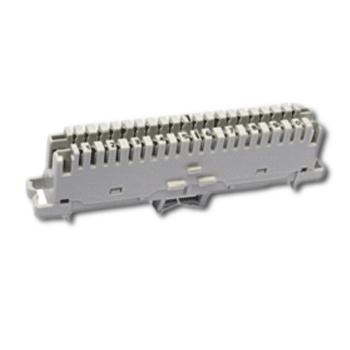 The TP1047-50 and TP1047-100 Front Tap Shoe is designed for use with ...
Fits both the Krone LSA+ Series 2 Connections Module (Gray) and Krone/ADC/TE  LSA Plus Series 2, (White) disconnect module w/female CJs *same as TP1074-50 
Also Fits: Bargoa M10 A, B & P. If a grounding bar is attached, FTS Face must be modified
Comes in 50 or 100 pair
Does NOT fit LSA NT.
ADC/Krone LSA Plus Series NT Block spec sheet.
*Please note: due to the obsolescence of Cinch Jones connectors, all our Front Tap Shoes are now manufactured with male bail lock AMP connectors.
See details/descriptions at http://www.customassemblyinc.com/testequipment/
---
The TP 1047 consists of the following components (depending on if 50 pair or 100 pair):
Five or ten individual heads; ten pair each head.
One or two 15 foot, 50 pair 28 gauge stranded (7/38) tinned wire cable; soldered terminations.
Two or Four 25 pair Female Cinch Jones or AMP connectors.