TP1200
TP1200-50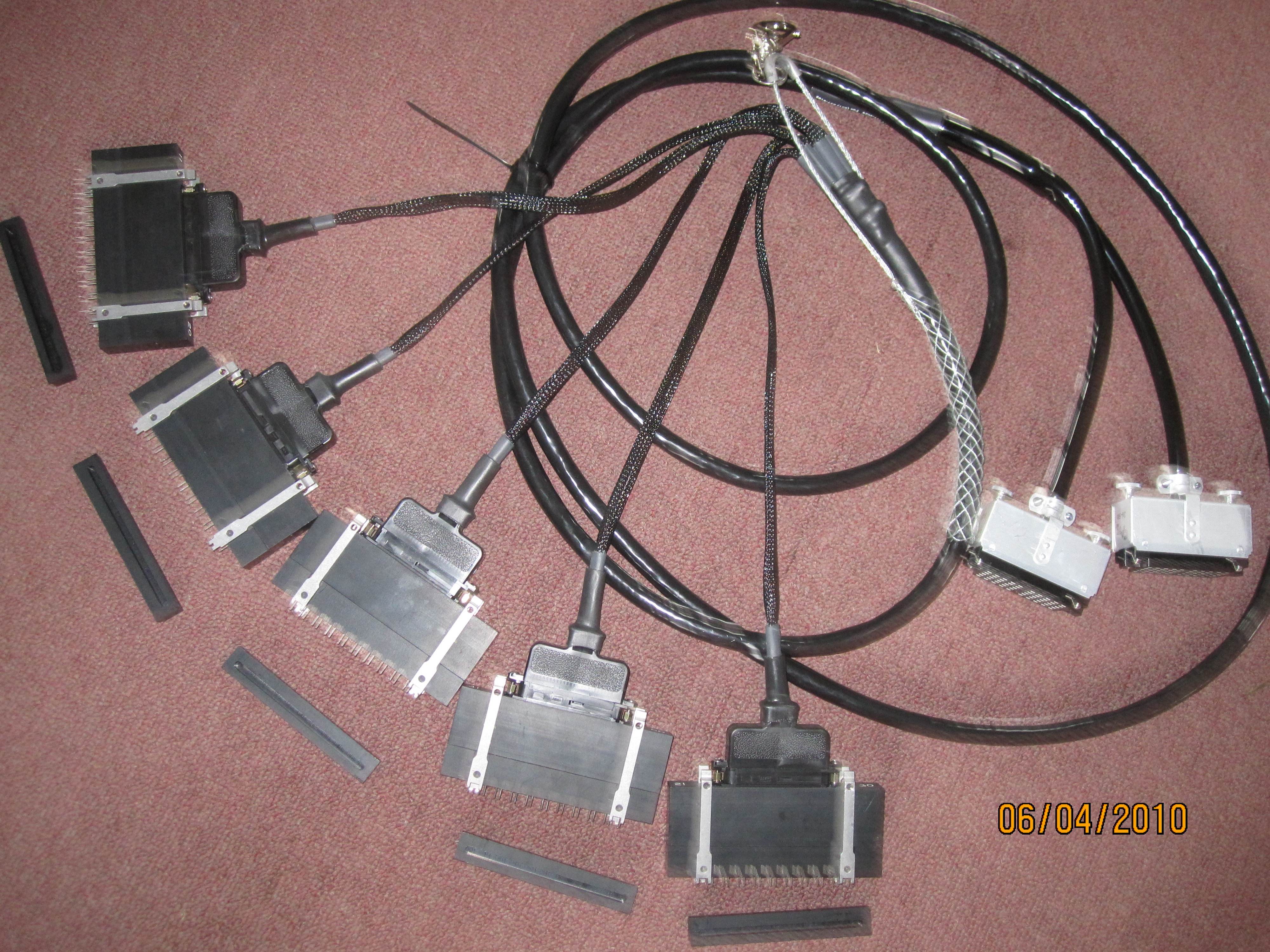 TP1200-100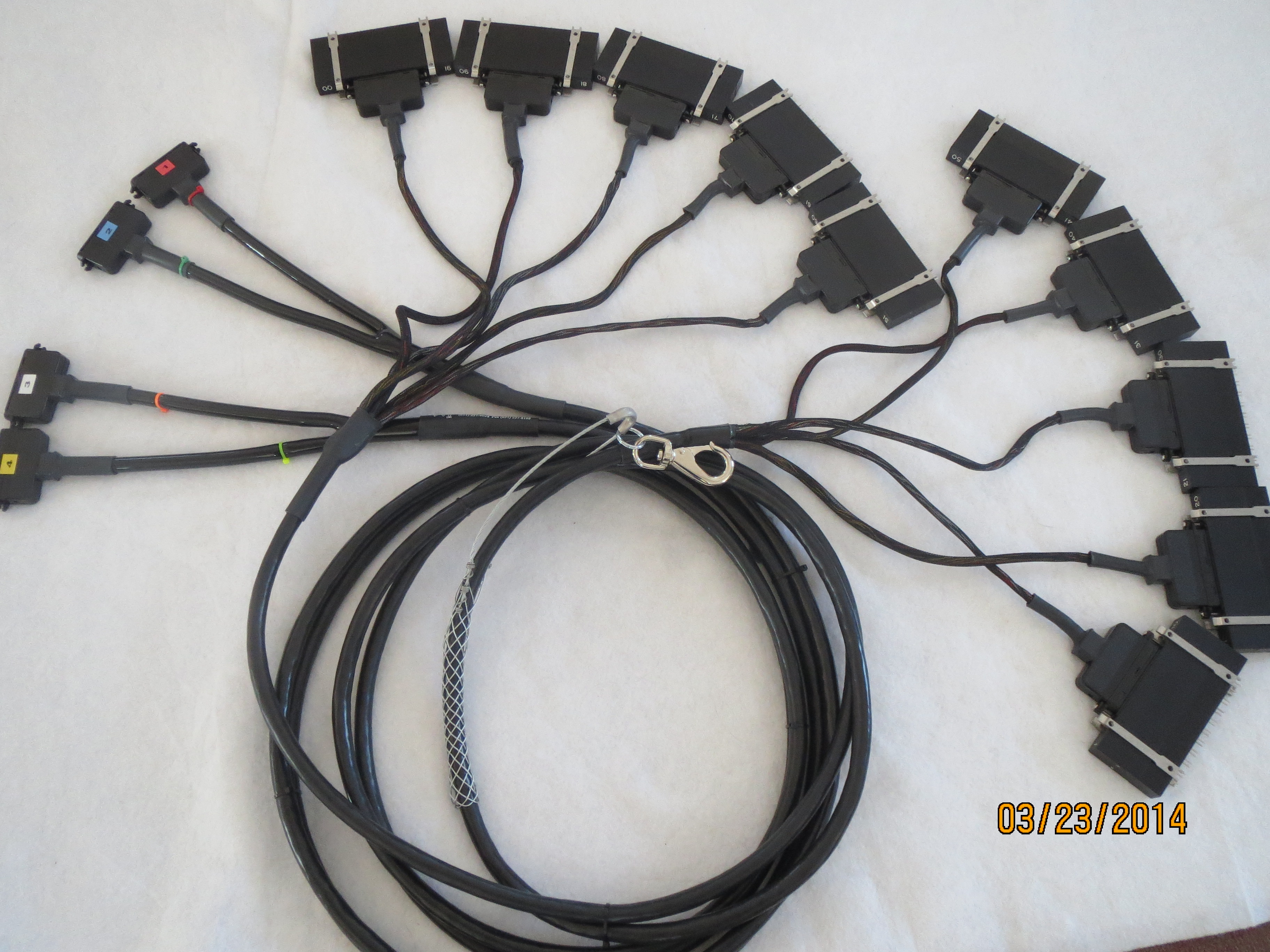 TP1200-E head only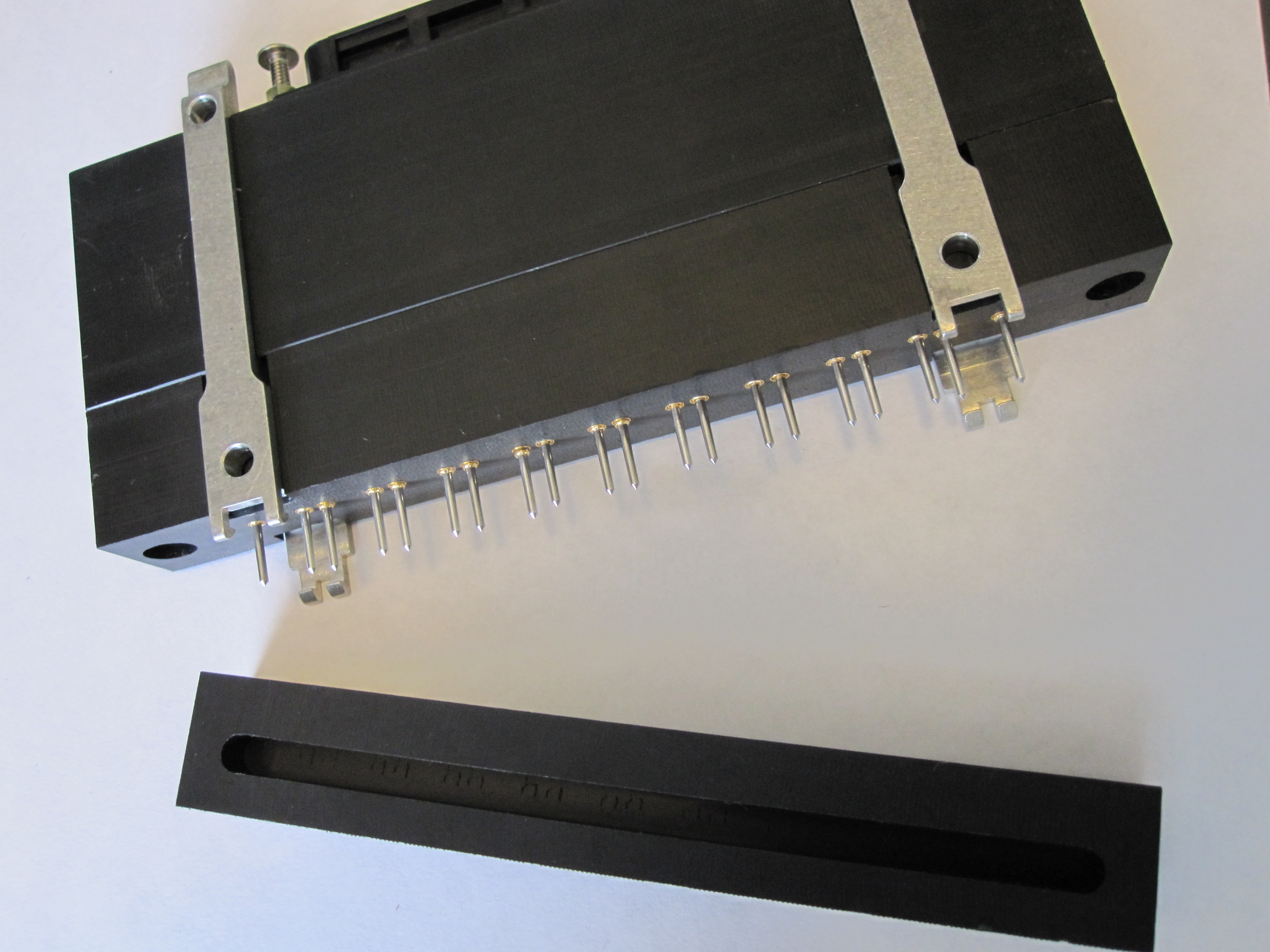 3M Quick Connect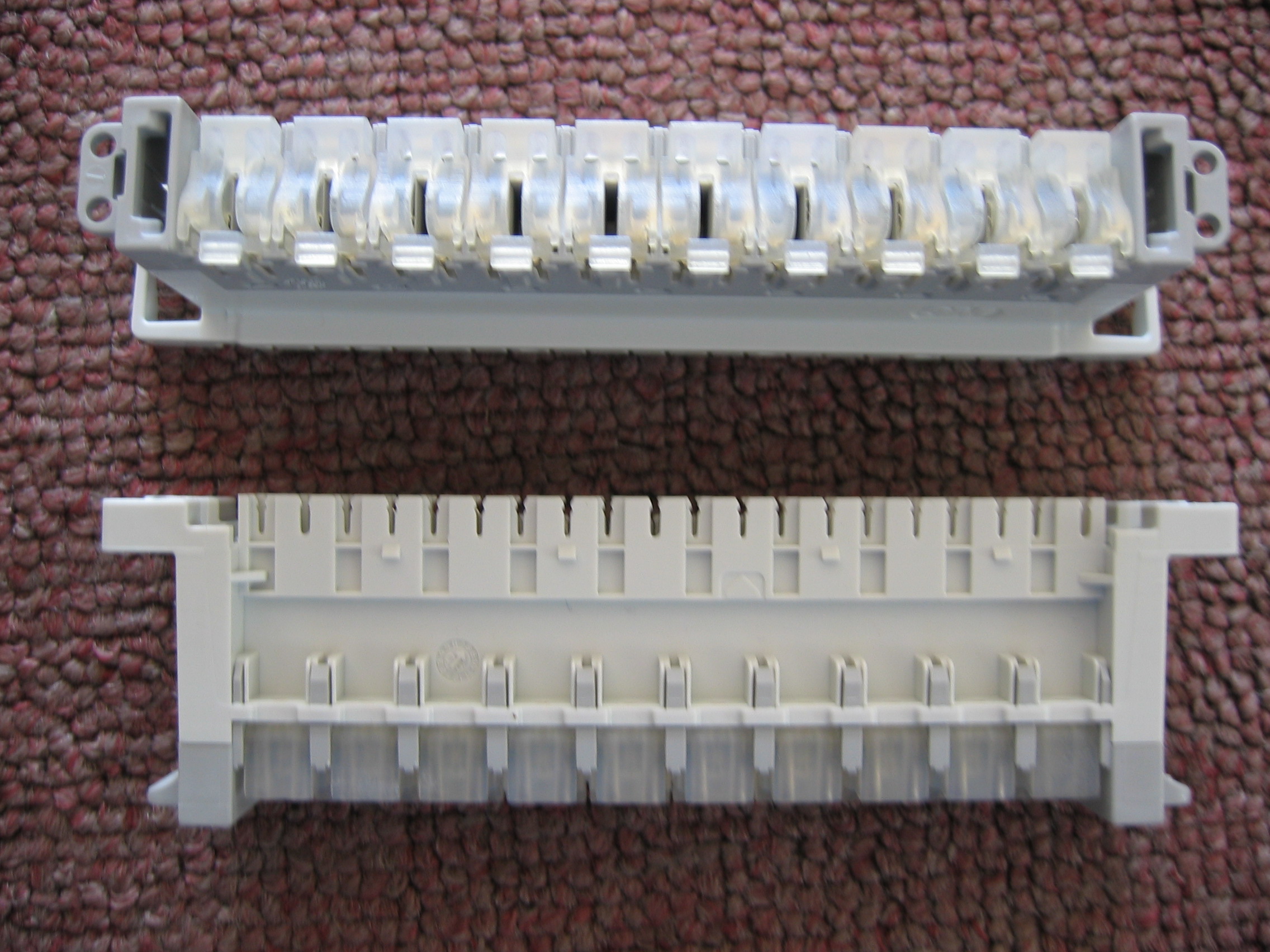 TP1200 on 3M QCS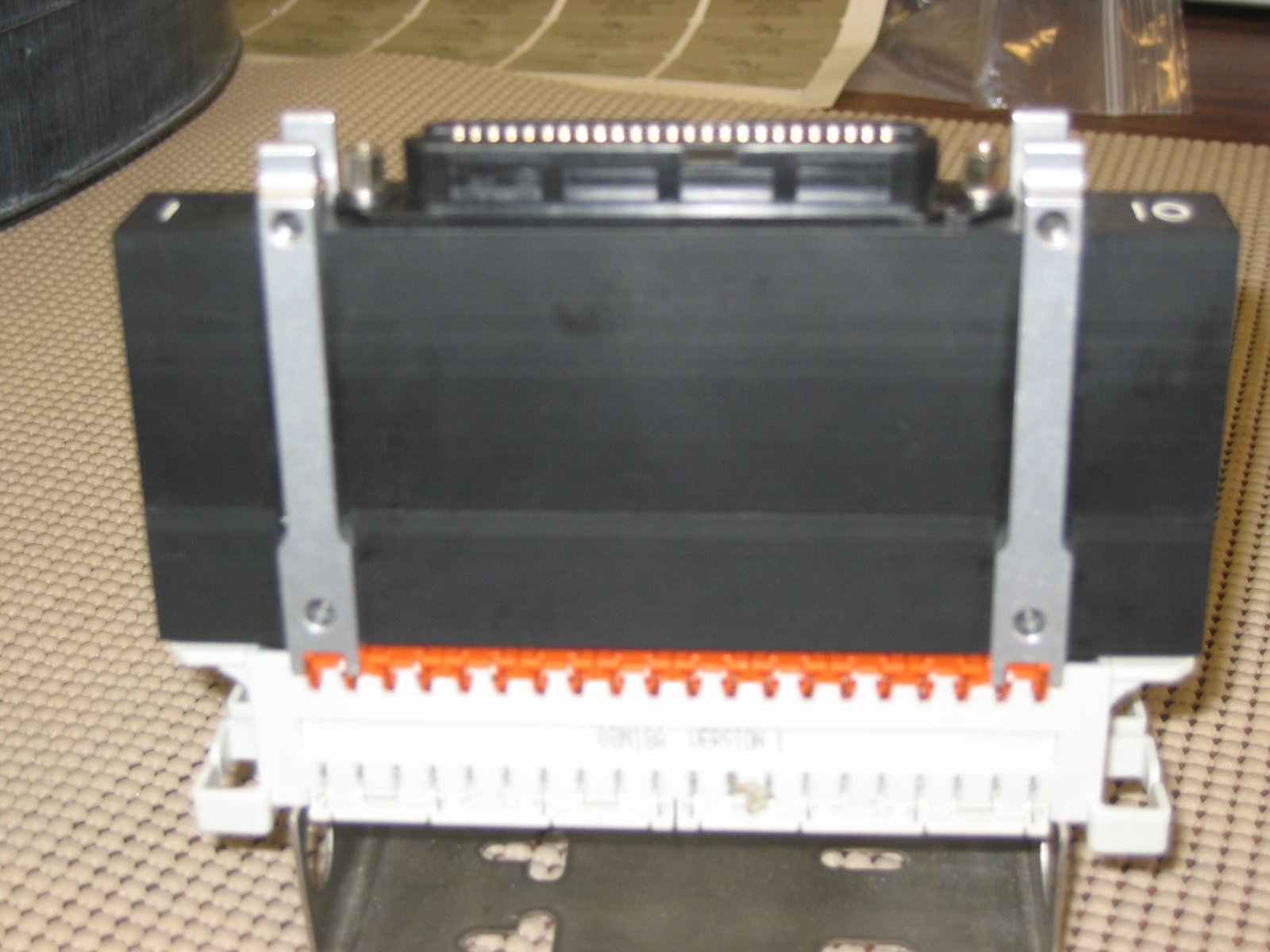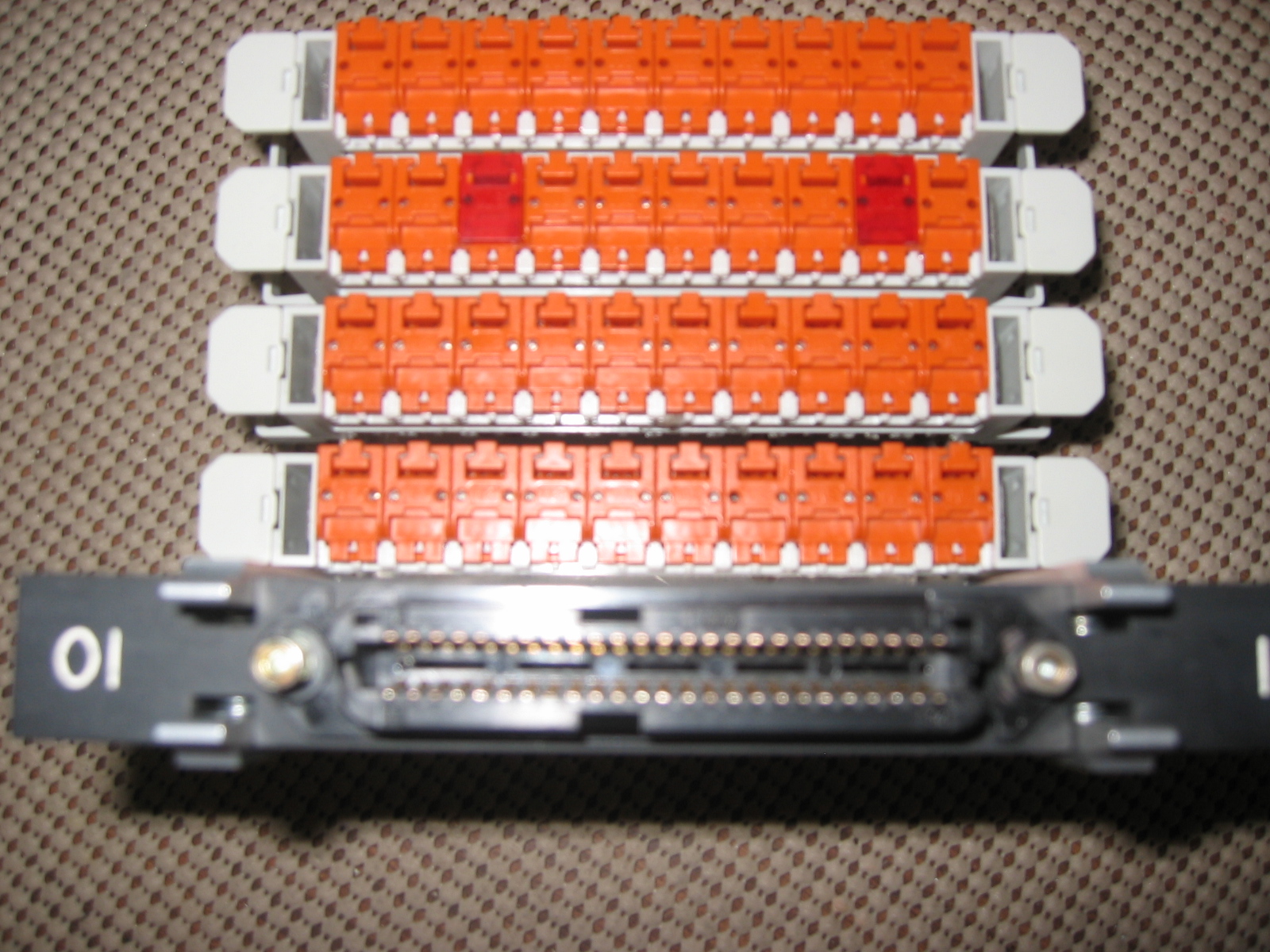 TP1200-SPP
(single pair test clip for QCS 2814)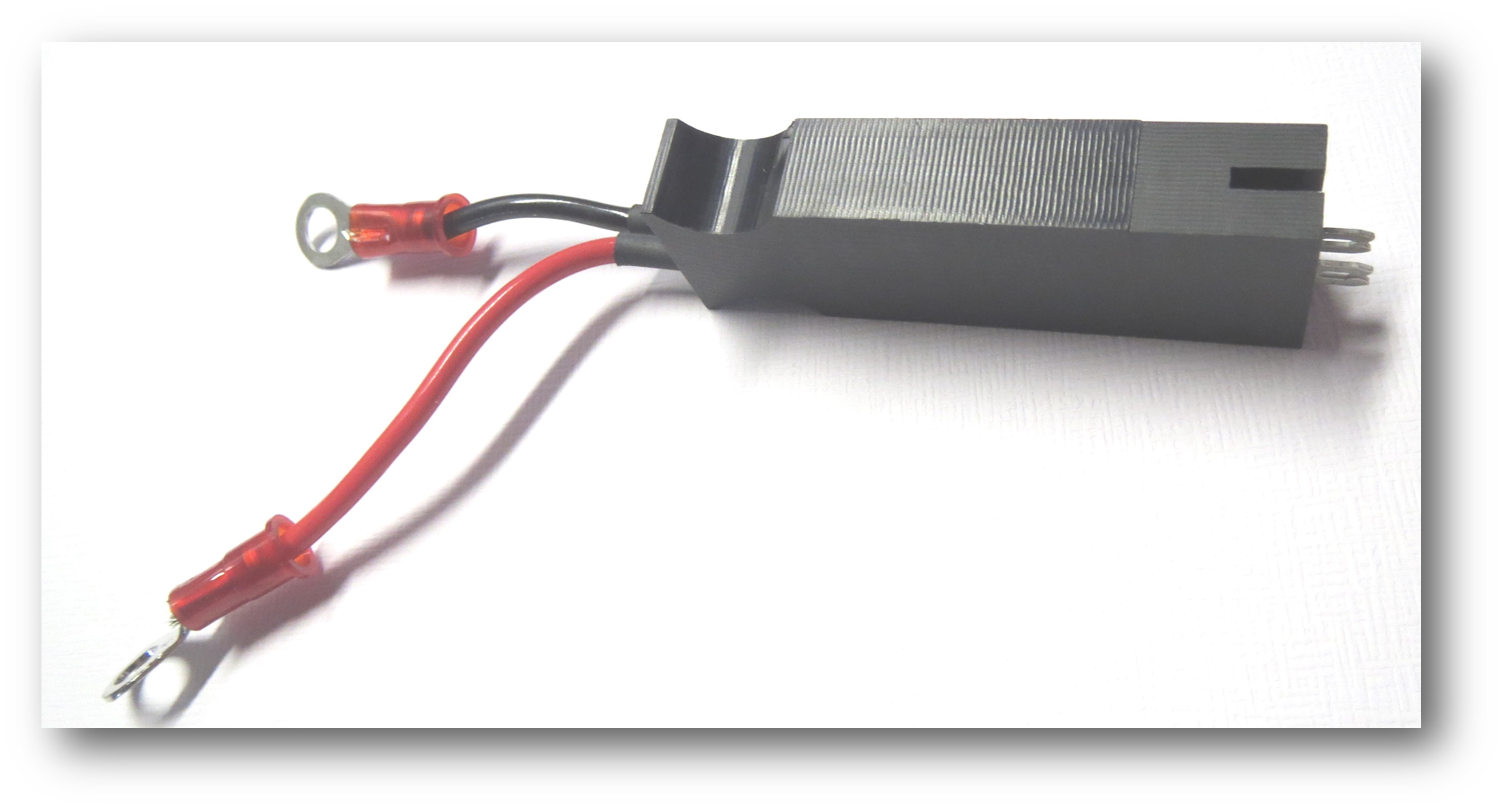 The TP1200-50 (also available in 100 pair) is designed to fit the 3M Quick Connect System 2810 and 2814
TP1200-E is the head only.
TP1200-50 is a 50 pair setup.
TP1200-100 is a 100 pair setup.
The 3M™ Quick Connect System 2810 is available in models and frames to meet your application. The QCS 2810 system is modular in design. Termination blocks are available for pre-terminated applications in a 50-pair block or field-terminated applications in a 10-pair strip. In field terminated applications, the block fits on standard frames and is capable of terminating cable-side either with thumb actuation or with a convenient punch-down tool for increased productivity.
Field cable termination options 
The 3M™ Quick Connect System 2810A: A 10-pair strip utilizing an IDC punch down tool to insert the cable wire into the back-side IDC element and trim the wire in one motion.  This tool increases craft productivity in the installation of a cabinet, allowing the craft to prepare all ten cable pair that go to a given block and then to follow along with the tool and insert each wire in short order. Once the block is cabled and placed on the frame, the jumpering is completely tool-less.
The 3M™ Quick Connect System 2810B: A 10-pair strip with completely tool-less termination.  In this strip, the ergonomic jumper caps are located on the cable side as well as the jumper side allowing for tool free termination of the cables and tool-less jumpering. All terminations are pair-at-a-time.
Ordering Information
Product Number Product Description 3M Stock Number Min. Order
2810A-O Type A cross-connect terminal block field term SOR—Orange XS003873386 200
2810B-O Type B cross-connect terminal block field term tool-less—Orange XS003873394 200
2810L Label holder for 2810 XS003874053 100
2810RC-O Replacement cap—Orange XS003874061 100
2810PC-R Priority cap—Red XS003874079 100
2827 Single-pair test probe XS003874087 1
SOR OC Cable wire termination tool—SOR OC FQ100024824 1
*Please note: due to the obsolescence of Cinch Jones connectors, all our Front Tap Shoes are now manufactured with male bail lock AMP connectors.
See details/descriptions at http://www.customassemblyinc.com/testequipment/
---
The TP1200-50 consists of the following components:
Machined, plastic contact pin housing.
Five 10 pair heads
100 plated Tip Ring field replaceable contact pins
One 15 foot, 50 pair, 28 gauge stranded (7/38) tinned wire cable, soldered terminations
Can be fit with two female Cinch Jones or AMP connectors
Latching mechanisms to assure proper connection and contact.
Protective covers to shield pins when not in use